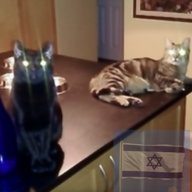 Joined

Jun 8, 2008
Messages

52,271
And what do you like most about being the age you are right now?
Finally what are you looking forward to most of all in your "older" age?
Of course this is all posted from your individual perspective. I mean you can be 20 right now and talk about what you miss most of all when you were a teenager. So not limiting this thread to any particular age. It would be great if everyone of all ages participated.
I'll start.
What do I miss most about being "young"?
I miss taking good health for granted and feeling well most of the time and also the ease of just looking good without doing much at all.
Never giving a second thought to skin issues, aches and pains and just the general getting tired sooner and never feeling completely rested.
Regarding the age I am now what do I love most?
Being with my dh and sharing the life we made together. I have said it before and it's true. He's my soft pillow to lean on when life is challenging and my endlessly supportive and loving partner through all the good, bad and in between times. As I am for him. We are a solid team. We worked hard to get to where we are right now while enjoying (most of it) along the way. Despite the challenges.
And also being comfortable with who I am. I think most of us can say that at a certain stage in our lives. Growing old has its definite benefits.
What am I most looking forward to in my "older" age?
Growing old with my darling husband. Making the most of our time together and hopefully having more time to spend together enjoying the activities we love when we retire.
So, if you feel like sharing, what are you missing most, enjoying most and looking forward to most of all?