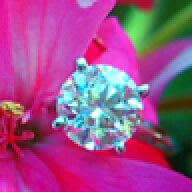 Joined

Jun 28, 2005
Messages

782
The husband and I have been looking for our first home for a few months now. We want to stay in the city, so we''re going to have to do without a few amenities and pay a higher price, then if we were looking in the suburbs. But location is top on our priority list, and being in the city will give us the central location that we both need for our daily commutes and to our daughter's private school.
We thought we hit the jackpot when we found this great home about 10 miles from DD''s school - great location, 3 bedrooms, 2 baths, 2 car garage. It has almost everything we want - EXCEPT for the teeny-tiny kitchen with no pantry

(Pic attached)
We really don''t want to spend lots of $ in remodeling at this point, cuz after closing, moving costs and some furniture shopping, we''re going to be eating Roman Noodles for a good while

Heehee, but really - we need a solution.
My only thoughts were to take out the double oven and turn that space into the pantry. Then somehow modify the cooktop on the brick area to a suite a conventional oven with cooktop.
Do you think that could be done under 2K?
Thoughts? Ideas? Suggestions?