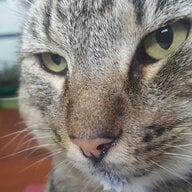 Joined

Apr 30, 2019
Messages

11,016
Many.
You don't - which is perfectly fine.

Monarchy is kinda like religion.
There is no logical reason anyone should believe in (or fall for) either.
Yet zillions still do.
Why?
Because their parents (aka the software programers who write the operating systems for every newborn brain) did.
Similarly drugs make certain folks feel good.
Who wouldn't want eternal life, et al.

People just vary.
Actually in history at high school we learned about this thing called the divine right of kingship
You would not have liked it in those days Kenny