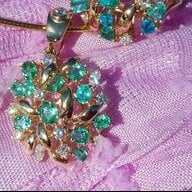 Joined

Jun 30, 2014
Messages

1,872
Unfortunately, there is a price for fame.

Yes, the British tabloids seem particularly ferocious but Meghan's family's antics had fuel to the fire. I do feel especially bad for her in that respect.

Sometimes it seems like they want things both ways. Use their fame for good (and profit) - but don't want to be subjected to the downside. It isn't always fair but sadly it's reality. There are things in life we all don't have control of.

They seem like nice enough people but it seems like they don't know what they really want or accepting the implications of their decisions.