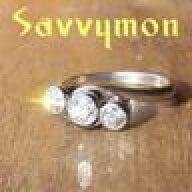 Joined

Sep 16, 2008
Messages

120
My partner and I live in Australia and we will be in New York in June and have plans to visit
GOG
, (mostly to drool at this stage

), I have my heart set on one of Rhino''s amazing H & A signature RB''s or a Jubilee and to purchase a diamond from him and bring it back to Aust to be set.
The problems all started when I went exploring for quotes on getting a custom setting made, the jewellers I have found are happy to set a loose stone (though one freaked out over a dimond via the internet!), but... all are arguing that their diamonds are better, I had a look at a couple of certs and they were mostly VG, one stone having G symetry, 56.6% depth... He then proceded to state that H&A cut stones, Gemnex, Ideal - scope, ASET, and even GIA certification is basiclly rubbish and not worth the paper its written on because the % can be up to 20% out???? and are all just gimmicks anyways. I didnt argue with the jewellers, I''m just at a loss of what to say to defuse the rants.

I thought it would be a good idea to get an appx price of the setting first so I can decide on the budget of the stone... Should I just wait untill I have the diamond?? Any Ideas?