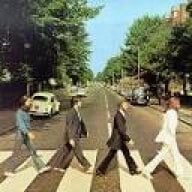 Joined

Jul 2, 2003
Messages

77
First off, I am a newb as you can see, so ''hello'' to all!

I''m going to be buying an engagement ring in the not-too-distant future.
I feel like I''ve done enough reading on the ''net to know what I''m looking for in a diamond.
However, my girlfriend has repeatedly hinted that she wants sapphires incorporated into the ring.
What I''m curious about is how sapphires will affect the look (as far as visible color) of the center diamond. I''ve done some searching here and on other forums and I''ve seen a few posts about this, but they seem to conflict (some say the sapphires contrast against the diamond and make it look whiter, some say the blue "brings out the yellow" in the diamond).
Additionally, the ring will be either white gold or platinum.
My budget has me leaning towards an H-I color diamond... will that be OK, or do I need to go whiter (and smaller) because of the sapphires?

Also, are small round sapphires going to be significantly more expensive than other cuts? I would like to do a three-stone setting with a round diamond and two round sapphires, but I know my gf likes some other cuts as well.
Thanks for any help!