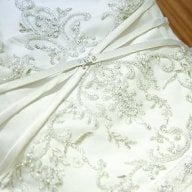 Joined

Aug 16, 2007
Messages

3,445
TGal''s thread definitely got me thinking. On the days when PS is slow, I find myself trying to do other things to fill the time I would want to spend on here, but still end up bored. I realized that before I found PS, I spent a LOT of time being bored. The time that I''m on here most is during my plan period at school when I''m caught up on work and in the afternoons/evenings while I watch tv. Before PS, I used to just watch tv, but I find that really boring and hard to do now unless I am REALLY into the show. I also used to play mindless computer games and things like web sudoku, and read celebrity gossip sites.

What did you do with your free time before you found PS?

After reading that back, I felt the need to add, I allocate other times of the day to things I enjoy. I do exercise, spend time with hubby, and read books for at least an hour a day too, but I still have time left over in my day where I want to be relaxing but still need some sort of entertainment.