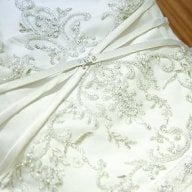 Joined

Aug 16, 2007
Messages

3,445
I don''t mean what brand or what specific shade name, but in general, what color/colors do you wear on your eyes on a daily basis? I have brownish green eyes that I like to play up with my makeup. Lately I''ve been wearing a really light purple/lilac shadow all over the lid with some light gold shimmery shadow under the brow. I add some dark plum in the creases for going out or a more dramatic look.

But I feel like this is not the most, I don''t know, mature pallet. I don''t really know how to describe it, but I almost feel a bit childish wearing purple eyeshadow. I''ve tried wearing more muted colors like browns and taupes, but they really do nothing for me.

So what colors do you wear? Do you think of lilac as a childish shade? Any other suggestions for colors for me?