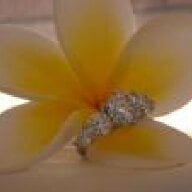 Joined

Jan 17, 2009
Messages

2,692
Today I went to what essentially was a wake, for someone who is still alive.

My Aunty found out about 2 weeks ago that she has cancer and only has a couple of months to live. At the gathering today I offered to help in any way that I could in the coming months, she thanked me but said that everything was organized. The councilors, nurses, palliative care etc was all taken care of for when the 'process' got underway.

I would still really like to do something for her but I don't know what. We are not close, I have only known her as an adult and have only seen her when my dad (it's his sister) stays there.

Cooking meals could be an option, but I know that she can't really eat that much already so it may not be that helpful.

I thought about a gift voucher for some pampering but she is clostraphobic and is probably in pain so she wouldnt want to be touched.

I'm really at a loss for anything to do for her and her family, but I still want to help.

Does anybody who has been in this type of situation have any idea on what I could do?