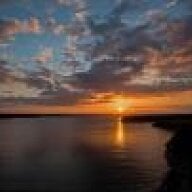 Joined

Jul 18, 2007
Messages

6,105
I think we''ve probably discussed this before, but we have a number of new posters, and quite a lot of ''newlyweds in nesting'' mode here on PS.
My number one fave was always
Victoria.
At least before it died, and was resurrected by a different publisher. When it was a Hearst publication, it was awesome -- and I saved every issue. Now, while I''m glad someone brought it back, and it retains some of its original flair, it isn''t as good. Much smaller in volume, and only 6 issues a year; and the pieces aren''t in-depth enough. I loved it because it was about so much more than decorating, or food, or entertaining. It was/is truly a woman''s magazine. (Without the ubiquitous sex talk.

Or celebrity on the cover.)
I haven''t found another magazine I like as well, but I''m open for suggestions.