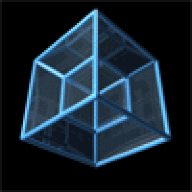 Joined

Sep 20, 2008
Messages

23,073
Omg where is that from? Did you have it made? Where did you get the stones? It is STUNNING and I love it!!!!
Thank you!! You'll die when I tell you. Now normally I never buy anything from the tv shopping channels unless it's a ring setting or a gem jar. Well when I came across this, I had to hold myself back. I love apatite and I couldn't find any large cabochons for a good bargain anywhere, or on eBay or Etsy.
It first aired on Evine (now ShopHQ) months ago, but I held back because their jewelry is typically overhyped, over treated and overpriced. Gems en Vogue (Michael Vallitutti) had some nice things and I was looking for cabochon settings for an opal of mine, since they use nickel free silver and you can sometimes get a clearance price. I typically chuck out the center stones and give them to my kids. Well this ring came on and it was much more expensive. I had find something wrong with it, but the rhodochrosite do come from an Argentine mine (Ortiz mine) and can be pricey. Apatite, to me, is a very underrated stone, so when this came on clearance and I got another 20% off for being a new customer, I jumped on it. I got the whole ring for less than what I could find the apatite for.
He describes it in the video and states the stones are untreated. He usually overhypes, but at $137, I thought, "what the heck!!!" Oh yes, it has some side peridot too, but you barely notice them. It's a very delicate and pretty ring in person.
In 20 years, It's he only tv shopping channel ring I've ever bought where I got it for the stones. It's not for everyone, and it's not an everyday ring but I thought it was a great buy.