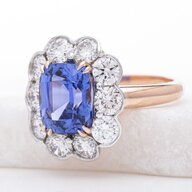 Joined

Jan 9, 2006
Messages

5,815
The fact that DH and I are essential workers, and that our incomes have not been negatively impacted like so many around us, which enabled us to help a number of people.
My family and friends are all healthy.
Our country has been relatively fortunate regarding Covid, my state is now 28 days free of any new cases, and no live cases at all.
The time I have had at home with my babies...although homeschool was tough (my son HATED it), they thrived on the fact that mummy was home all the time, and that if we wanted to, we could cuddle and watch movies all day...which quite often we did!
For my career, which I love so much, and my colleagues, who make my workplace so enjoyable.