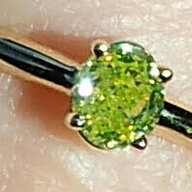 Joined

Feb 16, 2009
Messages

1,324
Woohoo! Congratulations

@nala

The stars did align! So happy for both of you!

Thank you and glad you got it too. We are on the same schedule as our second dose is the 23rd too and we got our first dose Feb 23rd this past Tuesday.

And I am glad to announce besides a sore arm I feel completely recovered. Yesterday was rough. I ran a fever 3 degrees above my normal body temperature all day and was chilled and hot at the same time with body aches and a headache. That all went away within about 36 hours.

I feel all better besides a sore arm and a big arm rash. Weird as I thought the arm rash didn't pop up till 7 days or so but nope. Mine came on yesterday about 18 hours after the vaccination. Weird right? And it goes down my arm so not just in the spot I got vaccinated. Anyway well worth it to prevent getting Covid 19.

Remember everyone stay safe even if you got both vaccines. Wear your masks and social distance. I read that the manufacturers of the vaccines are diligently working on coming up with one for the variants. One day at a time.

And for everyone still waiting I hope you can get your vaccines very soon.
You got Pfizer, right? I wonder if the Moderna also has a rash that develops. I'm only 2 days out, so we'll see. I did get a weird wandering rash with the first shingles vaccine, but I didn't know the covid vaccines produced a rash.