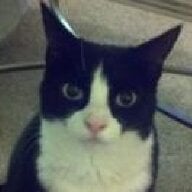 Joined

Aug 8, 2005
Messages

40,225
You will?

I was at Old Navy today and they are "going green" by not printing receipts anymore. They asked for my email... and all I could think was, great now I need to get a new addy for receipts.

The funny part was after I gave her my email (not happy about that, btw) she printed out, on receipt paper, an 8 inch "please go to this website and fill out a survey and we'll reward you with 10% off your next purchase" thing. "Going green" is obviously still a work in progress.

I don't think I like emailed receipts. Not at all. Too invasion of my privacy. Plus I can't tell you how often I've caught errors on my receipts. Thoughts?