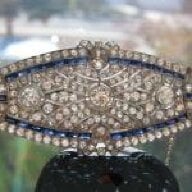 Joined

Nov 24, 2006
Messages

24,299
I love this thread too; keep it up. We all would be sad if it were gone

It feels like a huge family and you keep it going rain or shine Lorelei!!! xoxoxxo to you Lorelei.
This morning I fed Trevor, I wish we had Trevor. My sister won't give me her dog; I know I should get my own but Trevor should be mine I think

I took Trevor for a walk; the other days my parents walked him but they were busy today so I walked him. Tonight is muscle hour! Yay!