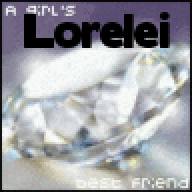 Joined

Apr 30, 2005
Messages

42,064
Happy new week all!

I believe I forgot to welcome Sarah last week, so welcome Sarah!!

Bee, about your question what does Marmite taste like...I think it is one of those things that can''t really be described in words so much, but I will try! It is salty and very savoury, but doesn''t really taste like anything else I can think of. My Husband hates and despises it and gets ANGRY if I wave the pot near him, his hatred for Marmite knows no bounds...Hehehe

Pants weather continues here on and off, oh well, thats the UK for you! Everyone is doing really well by the sound of it, so keep up the good work!!
I am at the stage where I feel ok and reasonably trim at the moment, it is amazing to me anyway, how your perception of yourself can change so easily. I still have my heavy and thin days, I guess the penny is finally dropping that this is how it will always be, it makes no difference what size I am, some days I will always feel I look better than others, and I can use the heavier days as an opportunity for a little balance by eating more carefully etc, until I feel better again. I think this can also depend on how my back is feeling, with the spinal curve, some days I am bent over more than others, so I feel worse and heavier. Days where I stand a little straighter, I feel better if I am not in so much pain, so remember posture can make a lot of difference! Not that I suggest us all walking around with a book on our heads as in the old days, but try to remember to check your posture at times, you will also be doing your backs a favour in doing this.
Have a great week