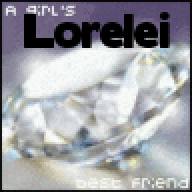 Joined

Apr 30, 2005
Messages

42,064
Happy Holiday week to all!

Ho ho ho!
I really liked Jeff''s post on last week''s thread, so I thought I would copy and paste it - thank you Jeff


My holiday eating rule will be abbreviated by one day. I''m getting back to normal on Tuesday instead
of Wednesday. Like Rod, I just can''t eat like this.
It''s all about mind set and sticking with a healthy plan.
It''s easy to feel lousy now when we stray from our normal healthy eating habits. That''s a good thing, right??

For those who still aren''t "in an exercise groove" or "healthy eating plan"...you have until the 31st..then start
the new year off right. No excuses...just results! You know you CAN do it. You know you WANT to do it.
So what''s stopping you? It''s an old tired cliche but "JUST DO IT"
KEEP ON TRACKin and happy holidays.
Jeff Averbook,G.G. (G.I.A.) since 1986. NAJA (member)GIA Alumni Association (member)
That is an excellent point about feeling lousy and like a tub of lard which I do now....

We can use these feelings to motivate us to get back on our fitness wagons - feeling uncomfortable or disatisfied etc are really great tools to help us change, be it those trousers that won''t zip, or if you just don''t like what you see in the mirror, we can use these negative feelings to great advantage if we really think about it!
But it is still the Holidays - have a great time everyone, check into the thread as and when you want to and we can use our experiences to start over when the Holidays finish!
I have eaten far too many chocolates, but I don''t feel too bad as I was running around all day cooking the dinner, so that is a few calories saved. I hope to be able to fit a workout in today, I think it will do me good!
Have fun everyone!