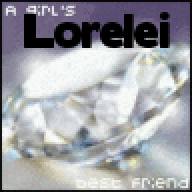 Joined

Apr 30, 2005
Messages

42,064
Happy new week to all

Often as I do my workouts, I think back over the years to how I actually came to be in this great place of being able to control and care for my body and shape. It has been a difficult process at times and one which has brought me much heartache, but eventually wisdom came, and now I have the key to be able to stay slim and healthy forever now. Expecting perfection was a major cause of my previous failures and brought me many feelings of guilt. Once I stopped expecting and aiming for perfection, success came. In other words, getting back to last weeks thoughts of ' blowing it,' if I ate a cream cake it didn't mean my eating plan was shot, just a sign that I was human. I could use this slip as a tool to learn how to avoid the cakes next time, or even accept the fact that I enjoyed the cake and could work out a bit harder to compensate! It really is true, that success can stem from a positive attitude and feelings of guilt rarely are helpful.
Which brings us back to the Holiday season we are just starting

Us WWTers are pretty well prepared as to how we are going to eat, drink and be merry and also try to keep up our workouts, but for those who may be struggling with thoughts of how to cope with the huge amounts of fattening food available this time of year and may be worried about it - I say try not to worry

There are various ways of managing, you can fill up with lower calorie foods such as more turkey, pickles, veggies, some starches, but watch the fats and hidden fats in gravies, cream sauces etc, this way you won't be as hungry or feel as deprived and you can still have some chips and chocolates, piece of pie - whatever is your indulgence! Also keep up the water consumption, not only will it help to keep you feeling full, but will help digestion and dehydration if the odd drop of eggnog is consumed

Also keep the bigger picture in mind - the Holidays come once a year, it is a time to be with family and friends and with that comes sharing food. So you can indulge as you wish, it really won't make much difference in the end to your eating and exercise plan, as long as you get back to your routines after the Holidays and workouts.
So my plan for this week is to keep up the workouts and usual eating, we don't have any visiting to do or parties, so I can confine my Holiday eating to the main three days beginning Sunday, Xmas day and the day after. Then I plan to try to get back to normal eating, this shouldn't be a problem for me as I get sickened by all the food quite quickly!
So have a great week all, work hard, but don't forget to play hard too - IT'S NEARLY CHRISTMAS!!!!



Rod - I just wanted to say, hang in there with Sakai, it might take her a little while to become interested in actually eating for herself again, it is so frustrating when a timeframe of when they might respond isn't known or given, but let us know what your vet says and keep us posted. I am still sending out prayers for you all, I so feel for you, I know how hard this is, but hopefully she will start to eat and perk up soon.