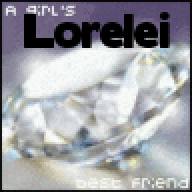 Joined

Apr 30, 2005
Messages

42,064
Happy new week all

Firstly, I just want to congratulate Monnie on 3 SMOKE FREE WEEKS!!!!!!!!!!! I knew you would do it




You have come so far and it will start to get easier soon! It has been almost 8 months for me now, unbelievable - but it is so worth doing!!!
Well I found a skirt to fit me, that is a 2 size drop, I still can''t believe it and think they must be making sizes larger than they used to! I also find setting mini goals is useful too, especially now as I will be back in T shirts soon if the better weather keeps up, it is always best wherever you are on your road to fitness and or weight loss, to take it a step at a time. If you want to lose 20 pounds, just aim to lose 5 then tackle the next 15, it makes it so much easier to do.
Jeff, Hubby and I started the fitness thing together and it is nice that we did it together and managed to quit smoking too, having that support makes it much easier, also you do it for each other too which is an extra motivator. It makes it easier in practical ways too such as preparing meals, avoiding junk food when you are out etc!
I had a great workout last night, blasted toe still hurts but I burned 800 cals in an hour and 10 mins, 40 mins on the elliptical and 30 on the treadmill. I think we will all be finding our workouts easier soon with the longer days and better weather.
Have a great week all!