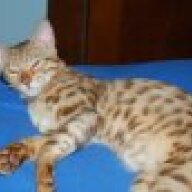 Joined

Feb 9, 2006
Messages

132
I know I never post on this forum, but I do read it and know how helpful you ladies all are. I really should come out of the woodwork more often

I went dress shopping today and tried on a lot of dresses and of course the first dress is the one that I love, but I need some help finding pictures of the other color options.
http://www.rayliadesigns.com/collections/show.php?a=Show_Image&id=539&cat_id=2
This is the dress that I tried on in blush/rose... it is also offered in diamond white with pewter overlay or diamond white with a rose overlay. The website says that it is offered in other colors, but I don''t know if it''s my computer or what because I do not see them. The saleswoman said she could order one of them as another sample so I could see, but I sort of would like a better idea before I have her go and do that. If anyone could find a picture of either of the other options I''d be so grateful! I''ve been searching and can''t come up with any. Thanks!!