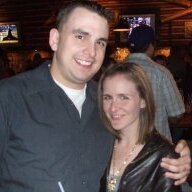 Joined

Sep 3, 2008
Messages

95
Hi everyone! I haven''t been here in a while; I guess law school just got the best of me.
Now I have to start planning the wedding again and I feel really behind. I have to request which cake flavors I want to try at the tasting by Friday, and I wanted some input from you guys. I have a major sweet tooth and I think everything is going to taste great to me.
So, if you could pick one to eat at a wedding as a guest, which of these would it be?
1) White Cake with Raspberry Almond Filling and Fondant Icing
2) White Cake with Strawberry Almond Filling and French Buttercream
3) Pink Champagne Cake with Cream Cheese Filling and Cream Cheese Icing
4) Pink Champagne Cake with Marquise Filling and Ganache
5) White Cake with Baileys Filling and French Buttercream
6) Italian Cream Cake with Cream Cheese Filling and Cream Cheese Icing
7) Red Velvet Cake with Cream Cheese Filling and Cream Cheese Icing
Devils Food Cake with Marquise Filling and Ganache
9) Devils Food Cake with Baileys Filling and Ganache