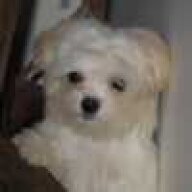 Joined

Nov 7, 2008
Messages

180
So, FI is a very conservative, practical person. For example, he saved up money to pay cash for his car, and he''s paid off the morgage to his house. It''s not that he makes a lot of money, he''s just given up certain things or done certain things (e.g. lived with his parents) in order to save. This economy has hit his self-owned business, and he''s still struggling to save the cash to buy my e-ring. I make enough money to support us, even if he makes zero income this year. On top of that, I am also financing the wedding. We do both want to have a small, intimate wedding (less than 100 people). We have been living together for six years (and been together for 10) and have been through sooooo much (e.g. he''s a colon cancer survivor). I don''t want to go on and on, but I do want to say that there are so many reasons why our small wedding will be a long-awaited celebration for both sides of the family. We want to dance!

OK, now here''s the question: How much should one spend on a wedding, and why are there no guidelines on a recommended budget, based on your salary or net worth? This question is, of course, coming from my FI. All I keep reading about wedding budgets are that it''s based on the number of guests, the venue, etc. FI is comparing our wedding budget to my net worth, my annual salary, etc. I keep telling him that other people who make less money actually spend more on this one day. He keeps scratching his head saying, "how do they do it"? We want to finance the wedding ourselves, so that we would have the wedding we want (and not invite strangers), but our parents are financing some things (e.g. rehearsal dinner). There are lots of guidelines on how much one should spend on rent, a downpayment for a house, or a downpayment for a car, but not on a wedding.

Did you think about or discuss this when you were developing your wedding budget?