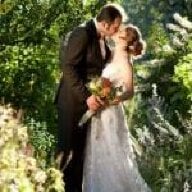 Joined

Jul 30, 2007
Messages

4,553
K and I have been casually looking at houses since we moved to this area, but we hadn''t seen anything in our price range that we really liked. Last week we saw a house that intrigued us and did a drive by, then went and looked at it yesterday with a realtor. Both of us just loved it. It''s within our price range, has a really cool view and best of all the ceilings are high enough for K (who is 6''7")!
We''re going to talk to the bank this weekend and see about getting pre-approved, then maybe make an offer. This would be the first home for both of us, so we''re both pretty nervous/excited!
If we do end up buying, we''re talking about just going down to the courthouse and getting married rather than waiting until next year and having a wedding. Eep! I could be married sooner than I thought.