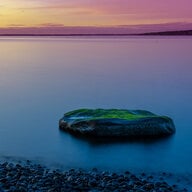 Joined

Jun 27, 2006
Messages

1,526
Finally, after much searching and agonizing and discussing, we ended up going with my original choice!
It''s a "mansion" (really just a very large house) built in 1810 that now functions as a museum, located in my grandmother''s hometown. It''s got a load of antique furniture that they let you actually use for pictures. And a 4 story spiral staircase! The ceremony will be in the gardens, and the reception will be in the carriage house which has gold brick and cherry floors, huge fireplace and big double doors. Guests can tour the house during the cocktail hour and they provide hostesses to tell the guests about the house''s history. We thought it was so cool that not only is it beautiful, but also incorporates the history of the town! We''ll get married in front of an 18th century gazebo surrounded by landscaped gardens.
Plus they seemed right on top of all the logistics - ample off-street parking, handicapped access, a tented patio for cocktails, ceremony back-up site, adequate bathroom facilities, tables and chairs included, etc that makes for a slightly less painful process.
Anyway, our date is September 20, 2008. We were trying to come up with a sort of significance to the date and couldn''t think of anything. But today I realized that our wedding and our future anniversaries will be always the "Last Day of Summer" so that''s my theme-of-the-moment

I''ll try to attach some pictures.