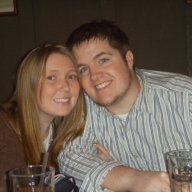 Joined

May 12, 2006
Messages

366
So this past week has been a serious answer to prayer. My fiancee and I are both going to be going to school full-time next year while we''re married (although I''ll be fighting to keep full-time status just so I do not lose scholarships) But we saw a posting on one of our campus boards for an apartment that had a deal that sounded WAYY too good to be true. We called the man and talked with him and the rate is so cheap because the owner lives in Michigan and whoever rents from him manages his pretty much run down storage units. We didn''t have very high hopes for the apartment because we had seen the run down storage units and we took a tour of the apartment and it exceeded our expectations.
We talked with the people renting it now who are moving out and they said it was the greatest deal in the world. They said it only requires 6 hrs. at the most of work and then we have to mail off the payments for the storage units to the owner at the first of the month along with our rent. The place doesn''t get much new business because other companies have built brand new places and have security and everything and charging the same price. We are only going to pay $350 a month and that includes ALL utilities......it''s a pretty amazing deal.
we''re pretty excited about it because we will be moving our stuff in a few weeks and will be able to begin decorating and getting stuff ready for us to be living there in May. It''s also going to be awesome because although we wont'' be living there, we''ll have a place where we can go and hang out and get off of campus and just hang out. (Our campus has strict rules about being in each other''s campus apartments) So it''ll be amazingly fun to have friends over and everything!

Only negative...the husband''s exact words..."You can hear the neighbors, I''ll leave it at that." haha