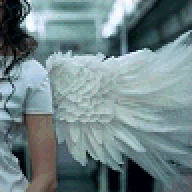 Joined

Jan 20, 2006
Messages

3,786
Hi girls!
I know I''ve been MIA, but I have been crazy busy!. This week I''m actually in NYC working...but I needed to give you guys some great news!
We booked our place!. It''s funny because this IS THE PLACE!. I posted about it a while back (when I was an LIW)...then one of you mentioned it to me again when I was doing my search. It wasn''t an option because they didn''t have any Staurdays left...anyway, I got pass the Staurday thing and went to see the place...
Let me tell you, as soon as I drove into the PARKING LOT I knew that was it!...haha...you can''t even see the place from the parking lot, but my heart just started beating so fast, I just knew!.
I went in (I was with a friend) and within 5 minutes I was calling my FI to tell him I didn''t want to look any further...that it would have to be a Friday but I didn''t care....so we went the next day...he loved it as much as I did!!
It''s perfect! both our families come from Spain...so the place is just PERFECT!. It is a Monastery that was built in Segovia and brought to the US. It was in storage in NY for 26 years until someone bought it in auction and rebuilt it in Florida. The stones were numbered so that they could rebuild it exactly to how it was originally built.
This was my post as an LIW talking about this place:
https://www.pricescope.com/community/threads/so-im-also-insane.41016/

This is the website: www.spanishmonastery.com
The pictures on the site don''t do it justice whatsoever!!!...this place is breath-taking!
They don''t so catholic ceremonies there so we are having our ceremony at a different place. Then we are having the reception in the Cloisters...which includes the courtyard (that''s actually were you see the prayer well)....we will set-up the cake in the prayer well and they have a space right there that can be used for dancing. the tables and buffet are set-up in the actual cloisters.
I''m so excited!!!







This is what I always wnated and now it''s official!
We will be getting married Feb. 15th ''08, so Anchor, add me to the list!!



M~