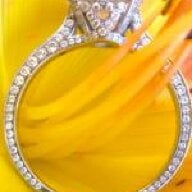 Joined

Feb 3, 2008
Messages

7,948
We have a little mini daschund named Maxx. We love this little dog more than you can imagine. Sunday night my son came home
from work and found him throwing up. He has thrown up before if he got into something that he shouldn't. We try to be really careful about that. That alone wouldn't send off warning bells in my head, but I would keep an eye on him. I was asleep but my son said he stayed up with him for about three hours. He didn't sleep with anyone that night as he usually does. I woke up the next morning to find spots all over the downstairs. I put him in his enclosure with his bed and before long he had bloody diarrhea. I scooped him up and took him to the emergency clinic and found he had a condition called Hemorrhagic Gastroenteritis. Had I not taken him in he could have been dead within 24 hours.
I had never heard of or had a dog get this before. They don't know what causes it. They had to give Maxx and IV and antibiotics which
is the treatment. He came home after 24 hours but wasn't quite himself until yesterday. He will take antibiotics for a few more days.
I thought I would tell you all about this as a warning. When I think how close we came to losing him I could cry. So if your dog seems
lethargic and is throwing up watch him! If you see a blood in his stool keep an eye on him and get him to the vet!
In honor of Maxx, I will post a couple photos of him.