I've finally chosen a jeweler to make a custom setting for a stone that I picked out a while back. Here's the little beauty I bought off Ebay - 1.05ct I/SI2 transitional cut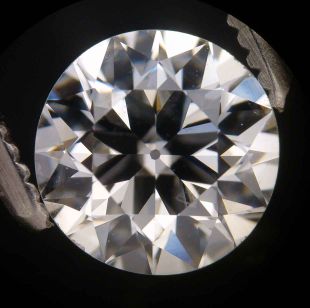 The custom setting I went with is a half eternity prong set pave. I requested an integrated head (vs. a peg head) reminiscent of the
WF
Legato. I was inspired by
LynnB's beautiful ring
.
I finally received the first wax photos.
I personally feel that the prongs could be a little thinner to better match the delicate look of the scallop. However, the jeweler assures me that the final product will be thinner than in the pictures.
In no way am I an expert on this, so I would appreciate any comments, critique, advice at this point before the ring is cast.
Thanks!