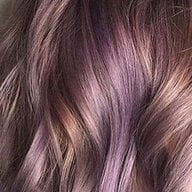 Joined

Feb 18, 2016
Messages

397
Hey there!

As I mentioned in the LIW list thread, I know this forum has very little activity, but posting is helping me channel some of my excitement, so here we go...
The relationship story:
I'm in my 40s, actively co-parent a kiddo with a guy I'm not romantically involved with, met my SO when my son was about 6 months old. I definitely wasn't looking for a relationship at that time, but life has a way of happening when you least expect it
We started seriously discussing our future and marriage this past fall. It's been a great relationship and I'm beyond thrilled to be in this place with this person
The ring story:
He brought up the question of what sort of ring I might like mid-January. (As background: I was married once before but there wasn't a proposal, my ex and I just mutually decided to get married. I didn't have an engagement ring, and wore a 3-row pave-set eternity band post-wedding. So, I'd never tried on rings before.) We ended up going to a couple of BAM stores to try out different metals, settings, carat weights, because I had absolutely no clue what I wanted aside from "not too big" and "kinda simple, but maybe with a tiny bit of extra something on the sides." We were on the same page almost immediately. Now, I tend towards micromanaging purchases, always trying to optimize options, but after our exploratory shopping he asked to take the wheel from that point on, and to let it be a surprise. So, after some last gentle guidance about preferences, I let the topic go. Which I'm sure PSers will understand can be quite a challenge

So... here I am. I'm nearly certain, though he's mostly been discreet, that he visited a few different places and had something made around the first or second week of February. I'm absolutely terrible at waiting, once I make up my mind that something is going to happen I tend to charge forward, I am bursting at the seams but trying to be cool. "Being cool" consists of reading the forums, especially related threads (under 1ct stones, 3 stone rings, how long did he take to propose after buying the ring
) and sometimes, when I see a ring that looks a bit like what we discussed, holding the picture up to my hand and squinting

Dust to all my fellow ladies-in-waiting!