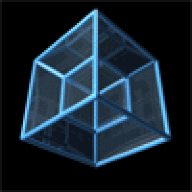 Joined

Sep 20, 2008
Messages

24,898
I never ever watch JTV, but I was at my MIL's yesterday and her cable is very limited, and it was the only thing on. This dufus host comes on, and states that they have this amazing red stone that is redder than the reddest of gems. Than he goes on to say that very few gems are really red, and ruby is not one of them.
(I guess he never saw a fine ruby), but that red diamond is very red (not really even redder than ruby, but okay) and red spinel is also very red, and this next one is the reddest of them all.
Then he states it's a topaz (to which tons of treatment suddenly pop up to my mind), but since it's from Nigeria, it's deeper in color than other gems, since Africa is known for having gems that are "deeper in tone and hue than anywhere else in the world." He doesn't mention saturation, so if it's really redder, what about that? Then the camera focuses in on the red topaz, and I can see in teeny tiny print at the bottom of the screen "Treatment: cvd - see JTV.com for more on treatment." I look up the treatment code and cvd means "Chemical Vapor Deposition" or basically "coating."
I had to change the channel, I got ill. He lied three times in the five minutes watching him.
1) Rubies are not truly red
2) Africa produces deeper tones and hues than the rest of the world (While Africa does produce many beautiful gems, this is just a blatant generalization and a lie).
3) This stone is from Africa so it's a deeper color (but the color has nothing to do with Africa, it has everything to do with some coating at the lab)!!
I hate that channel. I wish they would shut down. They do a disservice to the good name of honesty and integrity in the retail world. I do watch a lot of GSN, and they often misrepresent things as well, but never ever ever to this extent. This was just disgusting. I guess they learned absolutely nothing from that lawsuit that almost destroyed them a few years ago.
Here's the type of gem he was trying to sell. "Peony Mystic Topaz." The word "Mystic" already disturbs me.
http://www.jtv.com/Peony-Mystic-Topaz-Minimum-5.50ct-12x10mm-Oval/253277,default,pd.html