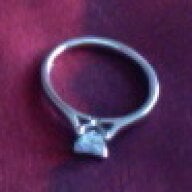 Joined

Mar 4, 2010
Messages

2,357
Hi everyone,
I'm hoping to get some advice from you regarding a washing machine problem FI and I have been having. We moved into our place in September, and since the previous people had left their washing machine behind we've basically been using it. It looks fairly new and of good quality.
However, there was no manual left behind so I've basically been using it on the basis of what I know about washing machines, clothes, and the little bits of instructions usually given on washing machines (you know, where you can see the individual program settings and a few words about each one). Anyway, lately we've noticed a moldy smell on our clothes, and the same kind of smell seems to exist in the machine's drum. I don't know how to get rid of it!
Does anyone have any ideas? Am I doing something wrong? Is there a way to rid a machine of its smell? Should I have been using some kind of machine salt? Help!