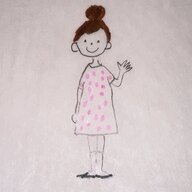 Joined

Feb 2, 2016
Messages

10,619
In advance, thanks to anyone who takes the time to read this. I am really at a loss with the loss of this friendship over what should have been a very simple apology.

We have been friends since high school, I will be 37 this month. She lives in MO and I'm in CT and our lives are very different. She has been extremely miserable the past couple of years, everything about her life is bad if you ask her. I've always been an ear for her, tried to be supportive etc. Six months ago I had finally decided to ask her what was up, she hardly returns my texts, never calls either. Well, she blew up on me, basically saying she was doing the best she could and nothing is ever good enough for anyone. We didn't text for a month, then I texted her and we agreed to put it behind us. Still the communication on her end was lacking and was really just seemed surface friendly.

So we come to the present, I sent her children Christmas cards with a gift card for each and my older son wrote them out. I mailed them a week after Christmas. A week went by and no confirmation she had received them so I texted her and she had not received them. She texted me a few days later that she got the cards. That was it, just "I got them", I thought it was really rude she didn't thank me but I thought maybe she will thank me later. A week and a half later she texts me and I texted her back to let her know I was really upset that she couldn't just text me back with a "thank you"

At this point she accused me of being judgmental and calling her and her children rude. I responded that I had said or implied no such thing and that all she had to do was apologize and we could move on. The last thing she said was "I am not dealing with this today". I sent her a text yesterday asking if she could please explain why she is so upset so we can try to resolve this. No response.

Was expecting a thank you too much here? I'm really at a loss but I think this is telling me that our friendship is no longer and it has probably been this way for a while but I didn't get the memo. It's very sad and painful but I think I need to let her go.