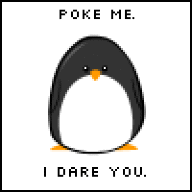 Joined

May 5, 2006
Messages

1,412
Alright PSers…I need your help…badly!BF has been asking for my input as to what type of setting I would like for our ering.I change my mind every time I think about it, and I'm ready to just give him a few options and have him pick.In all honesty, he could get any setting he wanted and I'd be thrilled, because he knows the only thing that matters is he wants to marry me.My only huge preference with the setting is that it's yg~just my preference, it looks better on me than white metals (pale, freckled, irish girl with auburn hair) and it's what I've always wanted.However, since he's said "I want you to tell me exactly what you want because I want you to be thrilled with your ring" I'm feeling anxious to 'get it right'.Weird huh?Yep, I'm a nutcase.
So, here's the deal.He has an heirloom diamond, European cut, approx 0.50ct.I've never seen the stone but I'm sure it's gorgeous.My ring size is 7.All I'm sure of right now is that I want a thin yg shank, preferably with a platinum head, and a setting that doesn't sit too high.I would also really like to have an ering that sits flush with a regular wb (not a curved one).So, as of now, I'm toying with 4 setting options:
1. Superbcert Tiffany replica
~pros~I've always loved the tiffany setting, it's classic, simple, sits low, will never go out of style, the prongs hug the diamond, the shank is narrow (I've heard around 2.5mm…is that correct?)
~cons~I'm not sure if I love the knife edge, I don't know for sure if a wb will sit flush with it, and it seems that only knife edge wb's match well with it (maybe the knife edge can be shaved down so it's not as pronounced?)
2. Vatche royal crown
~pros~it's a solitaire but different, delicate, love the head and the prongs.
~cons~the shank is wider (I think 3mm) and I think narrower shanks will work best with our size diamond, the diamond clearly sits higher although I'm not sure if it's too high for me, and I'm also not sure about wedding bands for this one.
3. X-prong
~pros~another simple solitaire with a twist, (Blenheim's ring turned me on to this style), the diamond will most likely sit lower, and there are many vendors who carry this setting and/or could easily create one, meaning I could have a narrower shank right?
~cons~I really think I prefer 6 prongs for round diamonds although this isn't as big of a deal, there are days I prefer 4 prongs, and the wb issue…I don't think wb's sit flush with most x-prongs. (?)
4. halo!
~pros~a thin halo would make the stone pop, it has an antique look which I love, could easily be made with a narrower shank (2-2.5mm) where my wb would fit nicely right next to it.
~cons~The general consensus is that this is not a 24/7 ring, and my ering will never leave my hand (except for the obvious).Also, I work with special ed students, and after I finish my master's I might end up in an early childhood classroom which means lots of messy paint and other fun stuff might be getting in between those diamonds (we've all heard the horror stories about pave in the us, which my ring will be frequenting often), and I'm not sure if I'd want to go with a bezel or prong setting.

I know it's a lot, but I'd really appreciate all of your help.I seriously cannot make up my mind and I would love your insight and honest opinions because I don't imagine myself coming to a conclusion any time
soon!