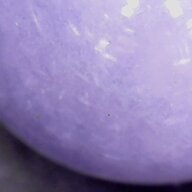 Joined

Sep 20, 2009
Messages

1,587
I am trying to figure out an economical solution for a bare hallway that echoes sound from the lower level.
Open living is great, until the noise travels through the home. Our first level has 14' ceilings and in the center of the home is an open stairway that leads to a second living room and kitchen. To help trap sound, I am thinking of adding acoustic panels or some other large cloth item to trap sound.
I have an idea to add a large antique quilt (or two), but not sure that it would fit the rest of the home, which I would say is transitional with a few antiques. Another idea might be to make a large wall hanging of macrame and fiber art, but my color scheme tends to be quiet and rather beige (I am dubbed the queen of beige by my color-loving friends). Not exactly fair, I like grey too.
Open to other ideas, suggestions! Thanks in advance for your time.
The front entrance opens into a hallway and the staircase balcony is on the left. My dear cat follows me around.
The second view shows hubby's office. It was originally a formal dining room, but we have a lovely dining space elsewhere. Eventually would like to close that in and add 8' double doors (match entrance door) to close off the mess.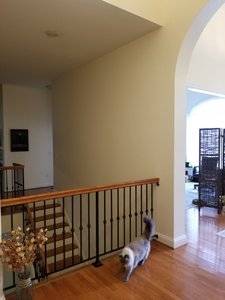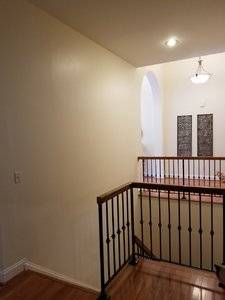 View from the other size near the kitchen.
It's just so boring, even to me