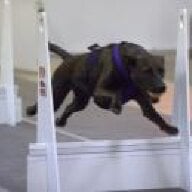 Joined

Dec 25, 2009
Messages

682
I'm so anxious waiting for my ring from
BGD
. They sent me the CADs earlier this week...since I picked one of their catalog halo settings there weren't any surprises on the images, but it does make me MORE excited about the finished product!
Our 7th dating anniversary is on the 27th. Really hoping my ring is here in time for an anniversary proposal...if that's when BF wants to give me the ring...I'm a huge control freak, but at least I'm leaving THAT part up to him!

Too bad my nails are a mess for handshots. I finally gave in and thought I'd try acrylic nails. Well, I didn't like them and have ripped most of them off and have an appointment to have them removed the right way tomorrow. My poor nails are terrible.

I'm bored tonight since BF had to cover a night shift. So I just thought I'd share with my *ladies*.