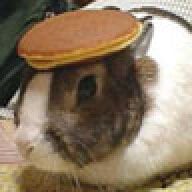 Joined

Mar 13, 2006
Messages

490
As I posted earlier, I was offered my dream job two Thursdays ago (Nov 16).

However, because they extended the offer over the phone, I have been advised by friends to wait until I get the official offer letter in the mail to give my resignation to my current employer.
The problem is, I still haven''t received the letter! I called last Monday to see if they have sent it yet and they said that they had been waiting to get the COO''s signature, who had been out on a business trip. They said that they will try to send it out later that day. I politely asked them to FedEx it, since I had told them that I can start on Dec 11 and I need to give a two weeks notice.
I returned from the Thanksgiving holidays knowing full well that FedEx delivers on Friday and Saturday. No dice. I called the company''s HR this morning and asked them when the letter was sent. They told me that it was sent Wednesday and that it was probably delayed due to the holiday. They said I will most likely receive it today.
I had planned on receiving the letter BEFORE today so that I can give my resignation (today is exactly two weeks from today is the 11th). My direct supervisor and the woman who will be replacing me both are aware that I have been offered this position and that I plan on starting there on the 11th. However, I will need to give my official resignation to my VP, and I am pretty nervous that the letter has not yet arrived.
I''m hoping that the letter will arrive later today and that I can give my resignation tomorrow. If so, I will need to ask for a favor for the less-than-two-weeks notice, and I''m hoping that I can get away with it since my direct supervisor is aware of this.
However, some of my friends are saying that I should call the new company and ask them to extend my start date. I''m a little nervous to do so, because I''ve already called their HR a few times regarding just this letter and I don''t want to be bothersome even before I start.
Am I making a big deal over nothing? What would you do if you were in my position? I''ve never resigned from a job before so I''m not exactly sure what I should do. Please give me an honest opinion. Thanks!