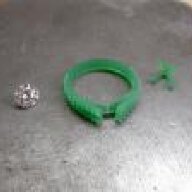 Joined

Aug 26, 2011
Messages

43
Hello All,
Now that the ring is well into production (see the progress here:
https://www.pricescope.com/community/threads/my-custom-ring-experience.165294/
) I was hoping that I could once again ask for some help with proposal ideas.
My family is going to Hawaii in February, we'll be staying on Waikiki right by the beach. I was planning on proposing when we were there - don't worry there will be plenty of alone/romantic/couple time!
My thought was this: I have done some reading and found that Waikiki has several dinner boat cruises. I was thinking of getting tickets on one of these for a nice dinner while watching the sunset, then afterwords go for a moon (and torch as I understand) lit walk on Waikiki beach - which is when I would pop the question.
I have a few questions that if you guys could help me with it I would forever be in your debt!

1. Does this sound alright? I know that the "how did he ask" type story is a very big deal and I want hers to be special.
2. For those who have been to Hawaii - any experience with the dinner boat cruises? Specific great times or ones to avoid? I was thinking I might try for the Friday one since there are fireworks on the beach on Friday night. Thoughts on that?
3. Is the beach crowded in the later evening (for the most part the cruises seem to end around 8, so would probably be asking around 830-9. She has several times said that it should be special and intimate and that other people shouldn't be around.
4. If it is alone, are there actually torches on the beach? If not what do you guys think of ring boxes with lights built in?
5. ANY other suggestions would be really great. If my idea is a nightmare, tell me straight (but have another suggestiong at least

) I'm doing research via internet and since I've never been there it's proven difficult. My only other option if I can't find help here is to ask my brother in law who was stationed there for a lot of his navy career (but obviously the less people that know it's coming the better - I do love surprises!).
Thank you all very much in advance!