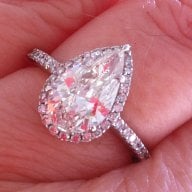 Joined

May 23, 2010
Messages

6,731
I'm dropping the camping idea and thinking about visiting Washington DC within the next couple of months.
DH and I have never been, and we're mostly interested in the Smithsonian.
We feel like we can navigate the metro, since we have done okay with the NYC subway.
Are there any hotels or areas that you would recommend? Which airport is easiest? What do cabs cost from airport into the "city"? We've driven through Washington and some areas seem pretty shady, what areas should we avoid? Are there outlying areas with walkable/evening areas that are near the metro into the tourist area?
Or do you think renting a car is better?
I'm looking to do this on a budget, and I've noticed that not all hotels are on expedia. Is there one you like and find inexpensive?
All tips for the noobs would be appreciated.