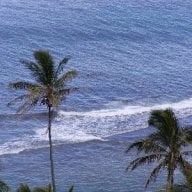 Joined

May 16, 2003
Messages

2,798
I'm trying to decide what size / budget to look for in diamond studs. I've know the general range I want is somewhere from just under 1tcw to 1.4cttw, but most mall jewelers have just had those 2 increments, nothing inbetween.

My question is when I look at the sizes in mm, how big of a difference will be visible -- especially since these will be earrings? ex. will 5.2mm look very different from 5.1 or 5.05?


(I know this has come up before, but I couldn't find it when I did some searches.)
Thanks for your help!