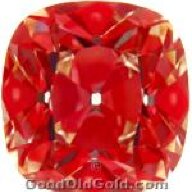 Joined

Aug 16, 2011
Messages

124
Scenario: (Im smartening up and not posting the link to the item in question...)

Lets assume that you purchase a vintage diamond and setting from a vendor which does not come with a certification of any sort. Would you have the stone removed and certified?
1. If not, would you just have it appraised in the setting?
2. If so, which lab would be most appropriate? Ive read that in some cases its better to have an EGL report for a vintage stone depending on the cut so that it retains a certain name, like Old European Cut, etc instead of being given a more modern round brilliant cut designation. Is this true, and also what other cuts besides an OEC would benefit from just getting an EGL cert to retain the name? (transitional/cushion/OMC/etc etc)

3. Next, what does a certfication cost from the various labs (EGL/GIA/AGS) ? Are there options for how detailed a report you will recieve?

4. And finally, what about insurance for a stone? Are there seperate companies providing insurance that are recommended? Does it fall under your homeowners/renters insurance? Is there a seperate policy required for something like this? Does it need to be insured by your compnay before being shipped to you, or is that covered by the seller via shipping insurance?

Lots of questions, I know. Thanks !