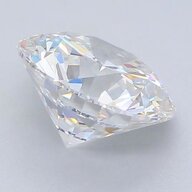 Joined

Feb 25, 2020
Messages

25
Very good experience with 1215 Diamonds



(Sorry fort he typos and grammar errors, I usually speak french).

My husband had planned to offer me a diamond ring for our 25th anniversary and he had started to look at diamond rings online. I was lucky he told about it to my daughters, as they were able to tell him I had talked about lab grown diamonds instead of mined ones (for ethical reasons). So we had a look together on what he had already looked at and I liked the settings he had thought of.

I then came across a list of «7 recommanded places to buy lab grown diamonds).

We started with Brilliant Earth (lab grown available, and recycled metals as well, which seems right to us).

Unfortunately, Brilliant Earth let us order from the website, took the money, and some days later, they sent an email saying they do not ship to Switzerland for some insurance reasons. My husband was very upset … and it took several days to get the money back … But I tried to find another shop who would agree to ship to our coutry.

I found a beautiful setting on 1215 website and, this time, I started this by sending an email to ask if they were shipping to Switzerland.

1215 replied they did. Yay !

The person wrote she was glad to help if I wanted to order, so instead of ordering directly on the website, I asked her. I had already spot a diamond on their website based on IGI report as well as the video, and asked for other photographs or reports such as ASET.

In the meantime, I was browsing through the internet to see if I could find other pictures myself, when I came across the very same diamond (same IGI number) on another website, for 2473 instead of 2911.

Not sure, but I think it was a good deal. I first fell in love with the video, but the stats seemed good to my untrained eye, but based on basics I read on the internet …

It's 1.42 ct, color H, VVs2, Ideal cut, Symetry Excellent, Polish Excellent, Fluorescence None, and the HCA came out at 2.1

I sent another email to ask if they could match the price. And without hesitation they said yes.

The person took note of the setting I wanted and sent me the invoice by email for payment.

Once it was paid (on a Tuesday), I got the estimated shipping date (which would be 9 days later).

9 days later exactly, on the Friday, I received the shipment notice - and the ring arrived 4 days later, on the next Tuesday.

The only panic attack I had was when I clicked on the tracking number as soon as I got it, and it said « cancelled by seller ». I sent several emails right away but as it was on a week-end, the customer care service tried to ask the shipment manager, but he was not in the office, so I had to wait until the Monday to get the confirmation that FedEx only seemed to have changed the number and there was nothing to worry about.

The ring came in a small beautiful black box, set in the middle of another beautiful and bigger black box. I received the IGI report too.

The setting seems to be high quality to me, it's very smooth and well made. The diamond is beautiful too.
I was anxious during the whole process (first time chosing and then buying a diamond, moreover online …, not sure H would be white enough, after ordering I read 59% table was too much … etc) , but I could not be happier with my ring, and my diamond ist he most beautiful one to me.

(By the way, I'm not a big fan of the big bold black arrows one can see on videos of super ideal cut diamonds … Mine has more like kinda white arrows when I look at it with light behind it and I find it just perfect – but, yes, I'm really no expert haha).