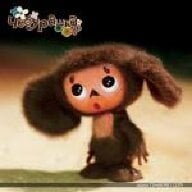 Joined

Apr 28, 2010
Messages

4,384
Aloha!

We had our tasting and it went faaaanntastic. HOWEVER! They held our tasting at a venue that has just opened up. Let me just say.....the moment my mom, fiance, and I walked in our jaws just dropped. This place is out of this world. It's not far from our original venue. Seeing this venue in comparison to our original is like night and day. Now, mom, best friend, FI, and my dad have all said we should change our venue to there. I am definitely not against it because our original venue was going to need lots of lighting to make it super pretty. The lighting was going to run us around 4k. The original venue was around 2k. New venue is 5600. So basically, if we get the new venue and cut the lights out (they have insane lighting in there with absolutely amazing chandeliers) it will even out. All sounds good, right? Problem is, a few things. 1. We'll need to change around some of the flowers since this place is MUCH MUCH larger than the original AND I'm worried about the colors. I'm doing lots of copper tones/bronze tones/champagne colors. Our wedding is in the fall so I looooved the colors. We're doing lots of willow branches with crystals dripping from the willow's. The color of the walls inside the place are light blue/darker gray. Look at the pics..you'll see what I mean. Floor is wooden, so its a dark brown color. I'm afraid the colors are going to look weird? Also, I HATE cake so we were going to go with a smaller one. I'm worried that in a place so "grand looking" a small cake will look dumb (we're having lots of dessert though). I feel like I have a million emotions right now. Originally, I was going for a very modern feel and then when SO said he didn't want a typical hall wedding, it really narrowed down our options for venues. Then we found the original venue and while I thought it was really small (its a dance studio place) it wasn't too expensive and I figured we would make it work with lighting. It's literally 10 feet from our ceremony site..which is in an area that has all this cobblestone and has lots of beautiful historic buildings. The whole area is so charming. Then we've got the new place that will just absolutely blow minds (like it did mine and everyone else I was with who saw it) and it will really be worth every penny AND its super modern with a "timeless old fashioned" feel to it. It doesn't "feel" like a typical hall, either which is why FI liked it as much as he did. It has a main ballroom...and an area seperated by columns where there is a great bar. Then, there is another room, a smaller version of the ballroom, where the cocktail hour is held. Next, there is an upstairs with beautiful white couches where people can hang out.

We are keeping the ceremony site the same. When FI first saw the original venue he reaaaallly didn't like it. It was only when I took him during the evening that he felt the same "charm" I did. I'm so confused!!!!!

I don't even know what I'm trying to say. I just don't wanna make the wrong choice. I don't know what to do!

Below are pictures. Please give me your opinions!