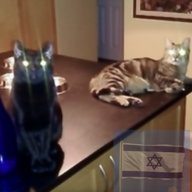 Joined

Jun 8, 2008
Messages

43,706
Same! And I mean it this way—we can't control others but we can control how we react. At least you can spot a maskhole a mile away and avoid them, but don't work yourself up unnecessarily—that can take a toll on you

@missy

! I'd rather come across a maskhole than a drunk driver or texter and driver—those you don't see coming and you can't avoid! But most people can spot these and just walk away, so in the end, they are only potentially hurting themselves. Don't even sweat it or let it consume you. People jeopardize others every second of the day so In the hierarchy of crimes, maskholes are not high on my radar. I'd panic if I would see someone waving a gun in the air—not wearing a mask properly, not so much.
I was not worked up. However, I was feeling bad for the Costco employees. They were clearly frustrated. And it made me feel better to take a photo of the mask hole with her looking right at me. As
@telephone89
wisely wrote, there is no assumption of privacy in public anymore. One would do well to remember that and act accordingly IMO.
And I will take more photos of other mask holes if I so choose. It is my prerogative. I hope this does not come off as rude but I do appreciate the saying "You do you" and I will do me and it is OK if we don't agree.
And FWIW if someone has Covid 19 and they are in a store not wearing their masks it can be analogous to waving a gun around. To use your example. Not literally of course but figuratively and the results can be similar. Covid can and does kill innocent people every single day. We cannot control anything but our behavior that is true. But if people would just wear their masks properly when out in public it would be helping all around them and those who are around those people and so on and so forth. It is a domino effect and it starts with you. (Not you specifically though that applies but I am referring to the general you). If everyone would behave responsibly we can get through Covid more quickly and more safely. JMO.