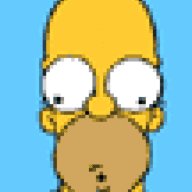 Joined

Mar 31, 2003
Messages

234
I''ve found what looks to be the right stone and have been working primarily through one vendor. I also was able to find out that their supplier is also a vendor. I tried to get a quote from the supplier/vendor to see if it would be more competitive than what is already on the table. They said they couldn''t because it was on hold. I knew this, b/c it was on hold for me. They said I would have to tell the vendor I was working with that I wasn''t interested anymore before giving me a competitive price quote. I questioned them, but didn''t get a good reason.

Were they acting out of line?

I wasn''t impressed by this or by their overall customer service so I will likely stick to my first vendor who has been much more pleasant to work with.