Joined

Apr 17, 2015
Messages

26
I'm only new to the world of coloured stones but I am well and truly hooked. There is one stone in particular that I have lusted after since I first saw a post about it, Vanadium Chrysoberyl. I've been hunting for one for months and I've finally bought one! I absolutely love the colour and its the perfect shade of mint green.
Specs are 8.4 x 6 x 5 mm and 2.16 ct.
Knowing how rare these gems are, especially over the 2ct mark... would you consider getting it recut? The stone has an asymmetric cut and all sorts of tilt windows and half extinction. I'm not sure if most of this will disappear upon setting the stone. I'd love to hear your thoughts.
These are some fairly terrible photos taken with a mobile phone. For some reason the photo shows a lot of gray and there is no gray at all in person. The stone is also more lime green with blue flashes rather than the dull green shown in the photographs.
Office lighting, next to my sapphire engagement ring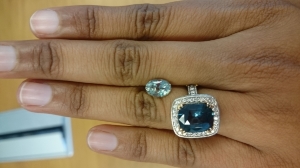 Near a window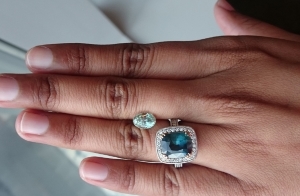 Fluorescent lights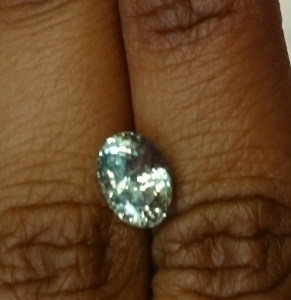 Outdoors in the shade, closest to real life colour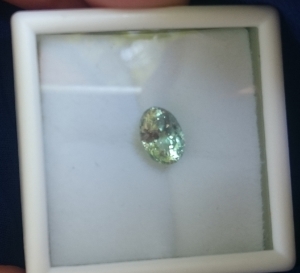 emphasising the windows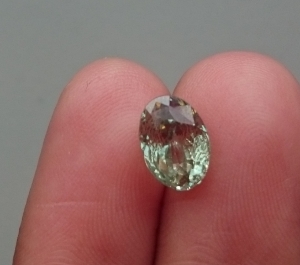 And just because this beauty deserves a photoshoot