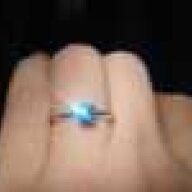 Joined

Dec 9, 2008
Messages

1,168
story
When my mom died a few years ago [she was only 47!

], I flew to the city where her hospital was. We had just returned from Christmas, and my dad called and said that "This is it, you need to come back." When I landed, I discovered that Delta had lost my baggage! I was SO upset. I told them, you''re kidding me...my mother is DYING right now, and I have to stay to deal with this crap? Thankfully, she lasted until the next morning, so I got to be there when she passed. But still! Arrg!!

What this cop did is inexcuseable. I would never, ever be able to forgive him for such a power trip.