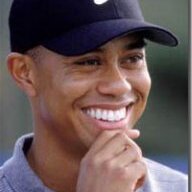 Joined

Feb 8, 2003
Messages

26
I would like to write about my positive experience with USACerted Diamonds. But, let's start from the beginning.
I started my e-ring search almost 3 months ago. Realizing that I knew absolutely nothing about diamonds, I turned to the internet. 3 forums caught my eye: Pricescope, DiamondTalk, Diamondchitchat. The wealth of information was more than I could have imagined. After lurking for a couple of weeks, I thought I was ready to go and visit some B&M stores. After all, with my knew found knowledge, nobody was gonna rip me off. I was wrong. The salespeople automatically assumed I was the typical diamond ring buyer and immediately started to feed me lines. Even though I asked questions about depth, pavillion angles, H&A, etc, their stubborness made them treat me like I was an idiot. Completely turned off, I decided to give the internet dealers a shot. Now you have to realize that I am an extremely anal consumer. I like to make educated decisions and maximize the value of my hard earned cash. And like many people, buying something so expensive via the net was something I was not completely comfortable with.
Goodoldgold
.com.....what an amazing site for information. It was so comprehensive, I had to read it a few times to make sure I understood everything. After more lurking and actual postings, I decided to narrow my search between 2 dealers. I chose
goodoldgold
and superbcert. The other dealers did catch my eye, but I wanted to contact only 2 dealers at a time to not confuse me. I looked through both inventories and basically narrowed down to about 5 different diamonds between the 2 dealers. Not ready to make a decision and still nervous about purchasing on the net, I did some more lurking on pricescope to see some background info on these guys. And wow did I ever see some info on a certain other forum. In fact, I found the dirty laundry being shown and battles on that forum to be quite entertaining! Probably because I too am in a business where our competition is fierce and can get quite ugly at times. Try going to a restaurant with your clients and seeing the competition there and blatently try to intrude on your evening!
Anyway, that is when I found out that usacerted was based in Thornhill, Ontario. Living in Toronto, I now had the opportunity of a face to face contact. That was the kicker as they were vendors of superbcerts. Thanks to Rhino at
goodoldgold
for the quick replies to my emails and to have the class to answer my inquiries on pricescope, even though it was obvious that I was buying from someone else. That is why this forum is great. It was a toss-up and I seriously chose them initially because of geographical reasons.
So I contacted Martin at usacerted and made an appointment to meet him. His office is a 10 minute drive from my home. Martin turned out to be nothing what I expected. I was expecting a total salesman that would talk the talk, wink and point type of guy. He turned out to be a very pleasant "family man", that showed a true passion for what he does. His lab was very worn in, and I just got a sense that he has been doing this for a long time. I felt very comfortable dealing with him. We sat down together and went through the superbcert inventory and basically found the diamond that best suited my needs. Martin stood by me through the whole process. Knowing that I desired the special attention, he had the stone delivered to his office. I went to pick it up and he let me use his microscope thingy, to see the diamond way up close. Very cool. I took the stone to Victor of Rose Jewellery (Martin's recommendation) and had it set in a Tiffany classic style 6-prong setting. I just picked it up on Friday as it took 2 weeks for Victor to complete the job. It looks absolutely amazing. I plan to propose to my girlfriend next week and I can't wait! It feels great knowing that I got my girl an awesome diamond. There was no way that I would get her a piece of crap. The whole process was very educating, and something I will always remember. I would do business with usacerted diamonds and superbcert again, without a doubt. If they can make me, the most anal consumer in Canada, happy, they can make anybody happy. Ask Martin how difficult I was. Martin, I give you permission to tell anyone who asks, how picky I was.

Thanks to Martin, Barry, and Victor for making the experience great. I'll see you on Tuesday, Martin. Martin is taking care of me so much that he wants to see the finished product and give me an extra appraisal himself. What a guy! That makes 5 verifications for my diamond (GIA, superbcert, 2 appraisals that I had done, and 1 from Martin).
Thanks to everyone on this forum for helping me out during such a big step in our lives. After I pop the question, I plan to post pictures of the ring and show my future fiance this forum and tell her about all my new-found knowledge!
Tiger