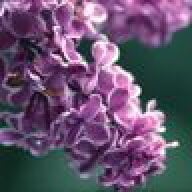 Joined

Apr 25, 2007
Messages

1,343
Date:

3/23/2009 10:01:38 AM

Author:

Clairitek

One detail I left out in the beginning was the plan for the day after the wedding.

My father grew up in New Zealand and has been sailing since he was 5 years old. When he was 19 he was in Sydney crewing on a boat and he found out that Ted Turner (at the time a big time American skipper, now better known for owning the Atlanta Braves and TV networks) was in town. My father tried to get on the crew of his boat but they told him to bugger off. So in order to get Ted''s attention he accused him of stealing food from the marina cafeteria. He happened to be wearing a tee shirt bearing the name of boat that was s sister ship to another boat Turner had just purchased in the States. So my father got the opportunity to crew on the boat and at the end Ted Turner told him to get a ticket to the states and that once he was over there he would have a spot racing on the boat and a job. The boat he was racing on was

American Eagle

. This boat now resides in Newport and is part of a fleet of 12m America''s Cup boats that are available for charters on Narragansett Bay.

My father has been itching to have a reason to charter this boat. Its hugely sentimental to him and I suppose its played a big role in my life since if it weren''t for the boat, I wouldn''t exist! When we were first talking about wedding stuff in RI months ago he said that as the rehearsal dinner or a day after activity he wanted to take everyone out sailing on Narragansett Bay. So it looks like this is what we will be doing on the 21st! Followed by a cook-out in my parent''s backyard.
Clairitek, it is always a pleasure to hear stories like this. (Your father sounds like quite the clever rogue in his day!) Glad to hear how things are falling into place. Congratulations!