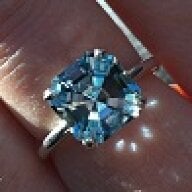 Joined

Jul 21, 2008
Messages

4,881
After a few months of pulling our hair out over wedding planning we have decided to lessen the load and get hitched in a few months. We are going to have a super small ceremony followed by a delicious dinner in Newport on June 20th. We are inviting only 28 people (including the priest- FI''s uncle, and us!).

We just can''t seem to wrap our minds around the cost of what we would really want out of a large wedding. We decided that we would rather take the money we would have spent on a wedding to go visit people. So instead of getting to speak with us for 5-10 minutes at our reception our family and friends will get a longer, more personal visit. I was also terrified that I would have regrets about spending so much money whereas we both feel that we wouldn''t have regrets about doing this.

We already have a huge vacation planned for September to the Cook Islands so this will serve as our honeymoon.

We go up to Newport in two weeks to check out private dining rooms for the reception dinner!

Thankfully our parents are really excited for the change in plans! I think they were all watching us struggle with wedding planning and just want to see us happy in the end.

Once I go up to RI in two weeks I will be sure to start a wedding thread with my details! I have so much to think about now that I hadn''t considered working out for months! Hair, accessories, veil, make-up, gifts for bridal party and parents! Oh my. I better get on it!