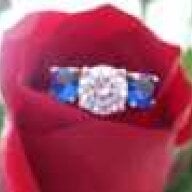 Joined

Jul 19, 2006
Messages

575
I posted a week and a half ago asking for advice for my 13 year old lab with a cancerous tumor growing in her foot. While we were trying to make a decision as to what to do, a horrible infection rapidly set into her foot and we were forced to make a decision last Tuesday. We decided to go ahead and have part of her foot amputated, and she has done pretty well. The operation was on Friday, and to be honest, Friday night DH and I were up ALL night with her vomiting, whimpering, crying...we really thought we had made the wrong choice. However, she has improved dramatically and is getting back to her old self. She is still on pain medication and antibiotics. Of the 3 types of cancer that normally grow there, 2 are completely cured with amputation and the 3rd has a chance of recurrance usually in another toe.

We made the decision as a family with my kids involved. I would have rather DH and I could have made the decision alone, but after the first vet announced that the dog had cancer in front of my kids, we decided to involve them in the process. They were wise beyond their years in their opinions. We all decided together that we would only do this surgery, no chemo, no additional treatment, etc. If the cancer returns in another toe, if she doesn't recover to a "happy quality of life" after the surgery, we would have her put to sleep. We stressed with the kids that this is not going to buy us years of time with her, that she probably has at most another year left with us.

We are at peace with our decision and we are busy spoiling her and nursing her back to health.

Thanks for all of your support and personal stories.